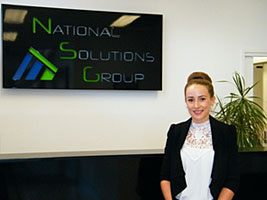 Executive Assistant / Contracts Administrator
Sophie began working for National Solutions Group in 2011 in a receptionist role, her organisational skills and commitment propelled her naturally into the more senior position of contracts admin manager.
Always impeccably presented, calm and focussed. We receive many congratulatory and appreciative feedback emails and comments from happy clients about Sophie's performance.