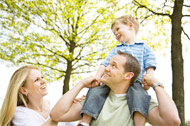 National Finance and Mortgage Solutions is focused on our client's financial well being.
With an outstanding commitment to service, honesty and integrity, National Finance and Mortgage Solutions combines the disciplines of accounting and financial management to go beyond the expectations of our clients.
We work with Australia's top banks and lenders and our service is free to you.  Whether you're refinancing, first time borrowers or experienced investors, our specialist brokers help you take control of your financial future.  We're not just a home loan broker!
AT NFMS, our experience has given us the understanding that the correct loan is not just about a product's interest rate or fees.  The implications of structure and strategy can be significant.
With the combined experience and overall assessment abilities of our senior advisors working hand in hand with you, we ensure the structure and strategy meet your immediate and future goals.
National Finance and Mortgage Solutions Services:
Premium and Professional Home Loan Packages
Business and Investment Loans
Multiple Property Strategies
Low Documentation Loans
Lines of Credit
Mortgage Elimination
Business and Commercial Leases
Assisting First Home Buyers
Call now to speak with one of our senior advisors: Phone: 1300 884 379
Or email: financesupport@nsg.org.au